The best free Anti-Virus/Anti-Malware programs
…but don't just take my word for it
Which Security Suite for Windows Provides Sustained Protection?
Currently the best Free AV are;
Avira https://www.avira.com/en/download/product/avira-free-antivirus
Bitdefender https://www.bitdefender.co.uk/solutions/free.html
Kaspersky https://www.kaspersky.co.uk/free-antivirus
Avast https://www.avast.com  (Avast can break website validation)
AVG https://free.avg.com   –  Privacy Warning 
Qihoo 360 Total Security Essentials https://www.360totalsecurity.com/features/tse/ 
(Qihoo combines Avira and Bitdefender engines with its own. Disable the Qihoo engine for better performance.)
Once you find an AV you trust, and also find easy to use, you should consider upgrading to the full version.
This will usually add important extra features such as a better firewall and email scanning.
AV-Comparatives – September 2017

AV-Test.org – August 2017

VB100 – The latest RAP averages quadrant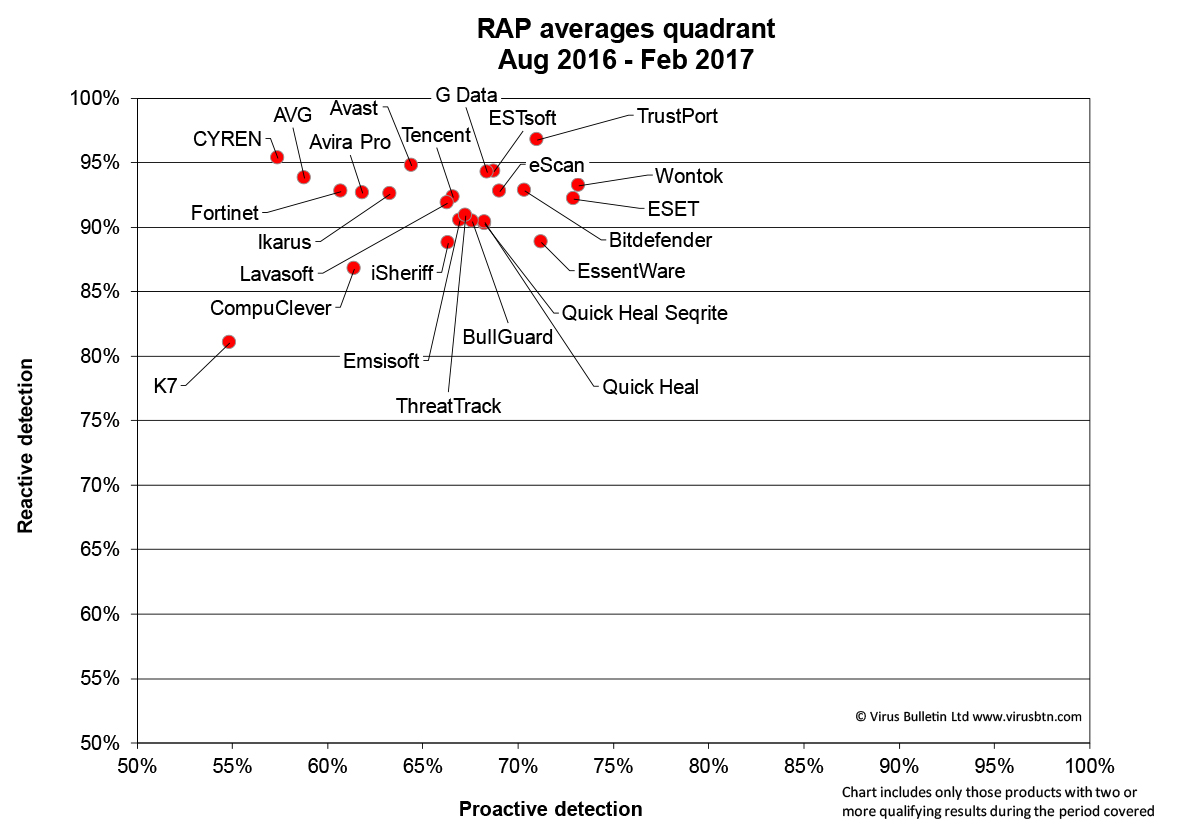 Use these easy to understand independent charts to choose your main anti-malware program
https://www.virusbulletin.com/testing/vb100/latest-rap-quadrant/
https://www.virusbulletin.com/testing/results/latest/vb100-antimalware
https://www.virusbtn.com/vb100/archive/summary
http://www.av-comparatives.org/dynamic-tests/
http://chart.av-comparatives.org/chart1.php
https://www.av-test.org/en/antivirus/home-windows/
https://www.av-test.org/en/compare-manufacturer-results/
https://www.av-test.org/en/news
!!! Stay away from MicroSoft Security Essentials /Defender, Norton (Symantec) and  McAfee, even if they are free !!!
…even if they pay you !
Norton from Symantec is sometimes good and sometimes total rubbish. It is not worth trusting something unreliable and inconsistent.
Q: What is Microsoft's Baseline Protection ?
A: It is the "out of the box" protection you get with Windows 7 and newer, which come with MSE / Defender pre-installed.
http://microsoft-news.com/microsoft-security-essentials-will-offer-only-baseline-protection-for-windows-users/
Plan-B
Worth installing as a secondary Anti-Virus (because the free version does not run in the background).
Malwarebytes Anti-Malware https://www.malwarebytes.org/antimalware/
Use it if you think your main AV missed something, or if your main AV is broken.
Another useful "second opinion" program is "HitmanPro"
http://www.surfright.nl/en/hitmanpro
There are a few cloud-based (remote) options that use multiple engines.
Herd Protect uses over 60 AV engines, but I cannot vouch for it, as it has never completed a scan for me.
http://www.herdprotect.com
ANDROID
Andoid owners are constantly under threat of exploits, so it is wise to install some extra security
https://www.av-test.org/en/antivirus/mobile-devices/
https://www.av-test.org/en/news/news-single-view/android-apps-25-system-watchdogs-put-to-the-test-for-125-days/
http://www.av-comparatives.org/mobile-security/
http://www.av-comparatives.org/list-mobile/
https://vivaldi.net/userblogs/entry/droid-tools
APPLE OSX
10 free AV packages
http://www.av-test.org/en/news/news-single-view/mac-os-x-under-attack-10-security-packages-put-to-the-test/
Avira are now beta testing a version for Macintosh https://t.co/u8lE4cqc19
http://www.av-comparatives.org/mac-security-reviews/
LINUX
As Linux can transport viruses for other OSs it is wise to think about AV scanning in Linux
https://www.av-test.org/en/news/news-single-view/linux-16-security-packages-against-windows-and-linux-malware-put-to-the-test/
---
Virus/Malware and Hacking visualisation
Where is the hacking and viri most popular, and where is it directed ?
Check these world maps
https://exchange.xforce.ibmcloud.com/botnet/
http://cybermap.holedge.com
https://map.lookingglasscyber.com 
https://www.virustotal.com/statistics/ 
https://www.avira.com/en/threats-landscape 
https://threatmap.bitdefender.com
http://cybermap.kaspersky.com 
https://securelist.com/statistics 
http://map.ipviking.com
http://map.norsecorp.com
http://www.digitalattackmap.com 
https://map.blueliv.com
https://map.virustracker.net 
https://www.talosintelligence.com
http://globalsecuritymap.com 
http://www.virusradar.com/home/world 
http://worldmap3.f-secure.com 
https://www.sophos.com/en-us/threat-center/threat-monitoring/threatdashboard.aspx
http://www.fortiguard.com/fortiguard_labs/threat_monitor.html 
https://www.threat-cloud.com/ThreatPortal/#/map 
https://www.fireeye.com/cyber-map/threat-map.html
https://www.c1fapp.com/cifapp/thmap/
https://bis-threatmap.orange.ro
https://threatbutt.com/map/
https://umbrella.cisco.com/blog/global-network/
http://ocularwarfare.com/ipew/?allfx=1 (noisy)
https://intel.malwaretech.com/pewpew.html
http://www.akamai.com/html/technology/visualizing_akamai.html
http://www.team-cymru.org/malicious-activity-maps.html
http://www.trendmicro.com/us/security-intelligence/current-threat-activity/global-botnet-map/index.html 
https://uk.norton.com/tools/bots/
https://us.norton.com/tools/bots/
http://home.mcafee.com/virusinfo/global-virus-map 
http://illbuster-project.eu/webmap/fastfluxthreatmap.html
https://www.alienvault.com/open-threat-exchange/dashboard#/threats/recent
https://www.cyren.com/security-center#dashboard
https://www.enigmasoftware.com/malware-research/malwaretracker/
http://www.sicherheitstacho.eu 
http://map.circl.lu

https://sucuri.net/security-reports/brute-force/
https://www.shadowserver.org/wiki/pmwiki.php/Stats/DroneMaps
https://www.shadowserver.org/wiki/pmwiki.php/Stats/BotnetMaps
https://www.shadowserver.org/wiki/pmwiki.php/Stats/DDoSMaps
https://www.shadowserver.org/wiki/pmwiki.php/Stats/ScanMaps
http://batchgeo.com/map/e7d39fdcc0d31c5c8e5e38c118f0d99a (UK Cyber-crimes)
http://www.trendmicro.com/us/security-intelligence/current-threat-activity/global-spam-map/index.html
https://www.threatmetrix.com/web-fraud-map/
http://www.securitywizardry.com/radar.htm